Developing Instruments to Probe Jupiter's Icy Moon Europa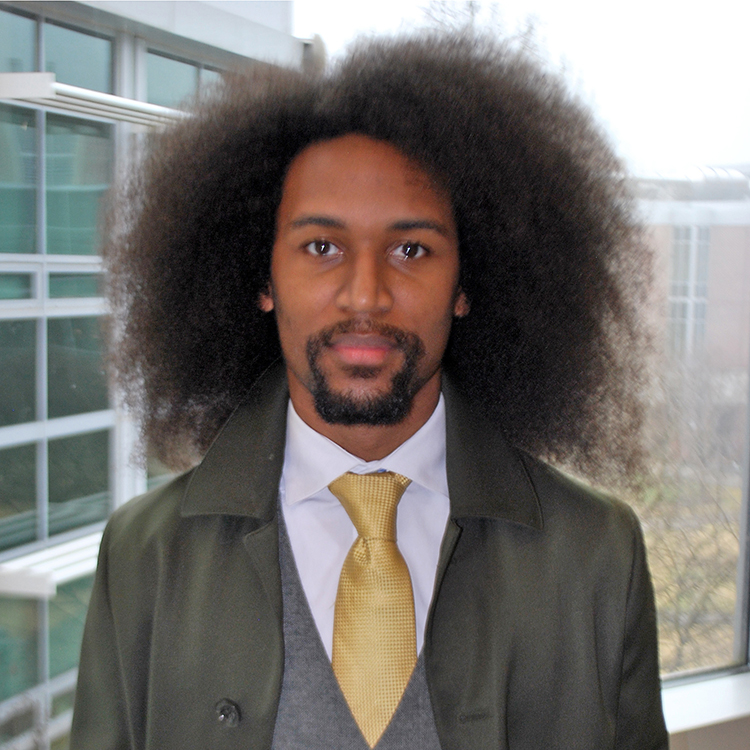 Originally from Houston, Texas, Nicholas Speller, earned B.S. degrees in chemistry and biology in 2011 from Morehouse College, in Atlanta. He continued his education at Louisiana State University, earning a Ph.D. in chemistry in 2016 under the supervision of Isiah M. Warner, who is now LSU's vice president for strategic initiatives. For his Ph.D. research, Speller designed and implemented virtual sensing schemes for analyses of volatile organic compounds.
Why Georgia Tech?
After he completed his Ph.D., Speller joined the lab of Amanda M. Stockton, assistant professor in the School of Chemistry and Biochemistry. They met when Speller attended the Georgia Tech Focus Program during his final year of Ph.D. studies. This program offers soon-to-be Ph.D. graduates from underrepresented minority groups to interact with prominent academics at Georgia Tech.
In discussions with Stockton, Speller became intrigued by the work in her lab, which fuses analytical chemistry and engineering to answer astrobiology-related questions. He decided to join the Stockton lab for his postdoctoral research.
The Project
Speller's project for the NASA Postdoctoral Program fellowship is titled "Development of a Programmable, Comprehensive Ionic Species Analyzer (ISA) for Fully Automated Characterization of Hydrated Salts on the Surface of Europa."

Europa is one of Jupiter's moons. Its surface is covered with ice, underneath of which – scientists believe – lies an ocean of liquid water. Analyses of ionic species could provide information about the thickness of Europa's ice shell, as well as the geochemical processes and ocean composition of the icy moon.

One of Stockton's research interests is instrument development for on-site organic analysis in the search for extraterrestrial life. Her lab designs and develops instruments that would be sent on NASA missions to places in our solar system that may have the potential to harbor life. Among them is Europa.

Speller is developing microfluidic fabrication techniques, systems, and protocols to detect and analyze the composition of signs of life. "The work is interesting," Speller says, "because these simple lab-based prototypes and techniques inform the fabrication and operation of sophisticated science instrument suites that can be found on rovers and landers employed on discovery missions."
Related story
Nicholas Speller Selected for NASA Astrobiology Postdoctoral Fellowship Program