The Center for Promoting Inclusion and Equity in the Sciences (C-PIES) seeks to develop a more diverse and inclusive College of Sciences, that will empower, encourage, and support our work, study, and learning in a way that allows each of us to reach our full potential.
About the Center for Promoting Inclusion and Equity in the Sciences

The creation of C-PIES is a new milestone in the College's long standing diversity, equity, and inclusion (DEI) efforts, as well as a key pillar of its 10-year strategic plan.
With a mission "to recruit, support and retain a diverse population for all sectors of our community ― staff, faculty, and students ― and build an inclusive community that broadens access to science and mathematics and creates opportunities for advancement," C-PIES will continue to expand DEI programming across the College of Sciences community.
Prior to the creation of C-PIES, Keith Oden, who retired in December 2020 following a 35-year career with Georgia Tech, served as director of Academic Diversity for the College for ten years. With a focus on student recruitment and retention, Oden's expertise, outreach, and mentoring transformed the lives of students and the College of Sciences community.
"From reflections and conversations with College of Sciences colleagues, I became convinced that a center focused around broadening access and creating a diverse community would be more effective than tasking a single individual with all programmatic elements needed to advance our DEI mission," said College of Sciences Dean and Betsy Middleton and John Clark Sutherland Chair Susan Lozier in a community letter in the summer of 2022.
Now, working in tandem with Dean Lozier, ADVANCE Professor Jean Lynch-Stieglitz, and the College's associate and assistant deans, as inaugural C-PIES Director, Wheaton will lead the Center in implementing recommendations from the College's Task Force on Racial Equity, coalescing collaborative work across the College's six schools, and leading new and ongoing DEI efforts.
"I am excited about this new direction and its potential for making significant progress toward our goal of creating a diverse and inclusive community," Lozier noted in sharing Wheaton's appointment with the College of Sciences community in August 2022.
C-PIES Leadership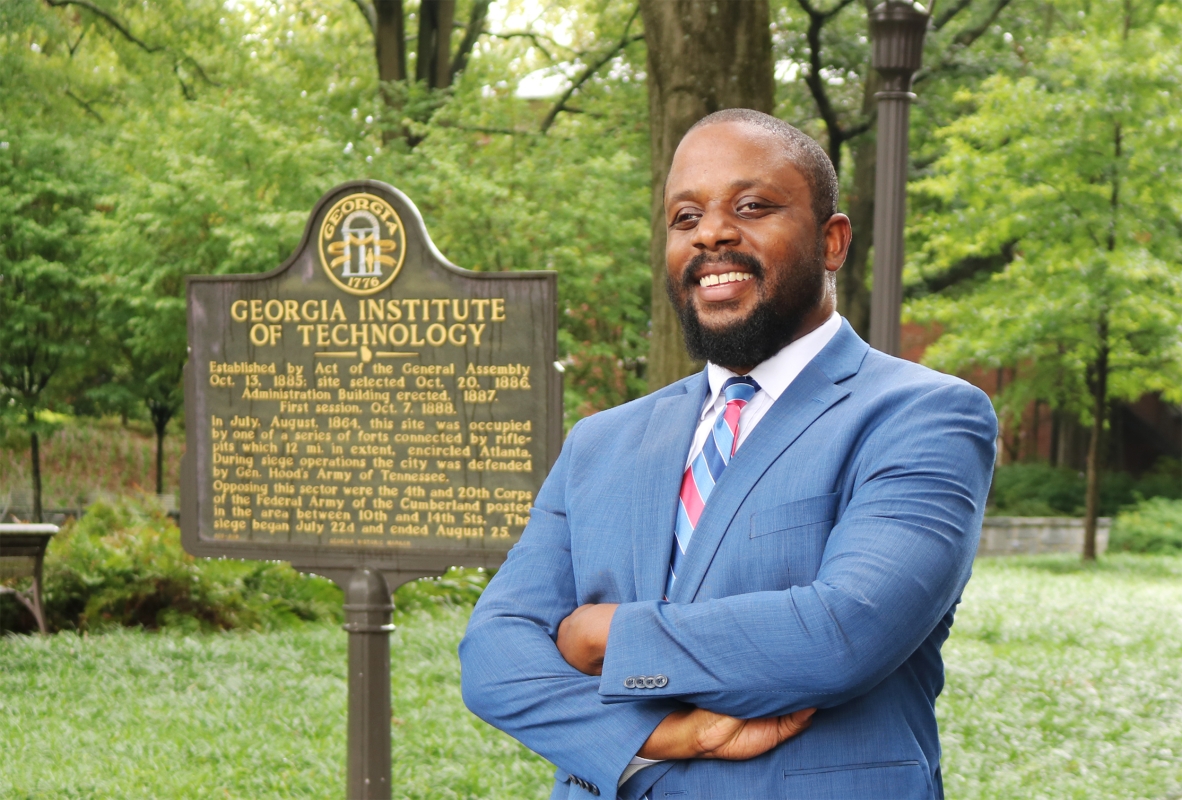 Lewis A. Wheaton is the inaugural director for C-PIES. He is a professor in the School of Biological Sciences at Georgia Tech, with an adjunct appointment in the Department of Rehabilitation Medicine at Emory University School of Medicine. Since his arrival at Georgia Tech in 2008, he has been the director of the Cognitive Motor Control Laboratory, which has a goal of improving rehabilitation outcomes in people with brain injury. He has also been actively involved in rehabilitation policy within the state of Georgia as a Governor-appointed member of the State Rehabilitation Council, a congressionally mandated council that oversees the Georgia Vocational Rehabilitation Agency. He serves as a member of the Executive Board of the American Society for Neurorehabilitaiton.
Lea Marzo
Program Operations Director, Center for Promoting Inclusion and Excellence in the Sciences (C-PIES)
Helpful Resources