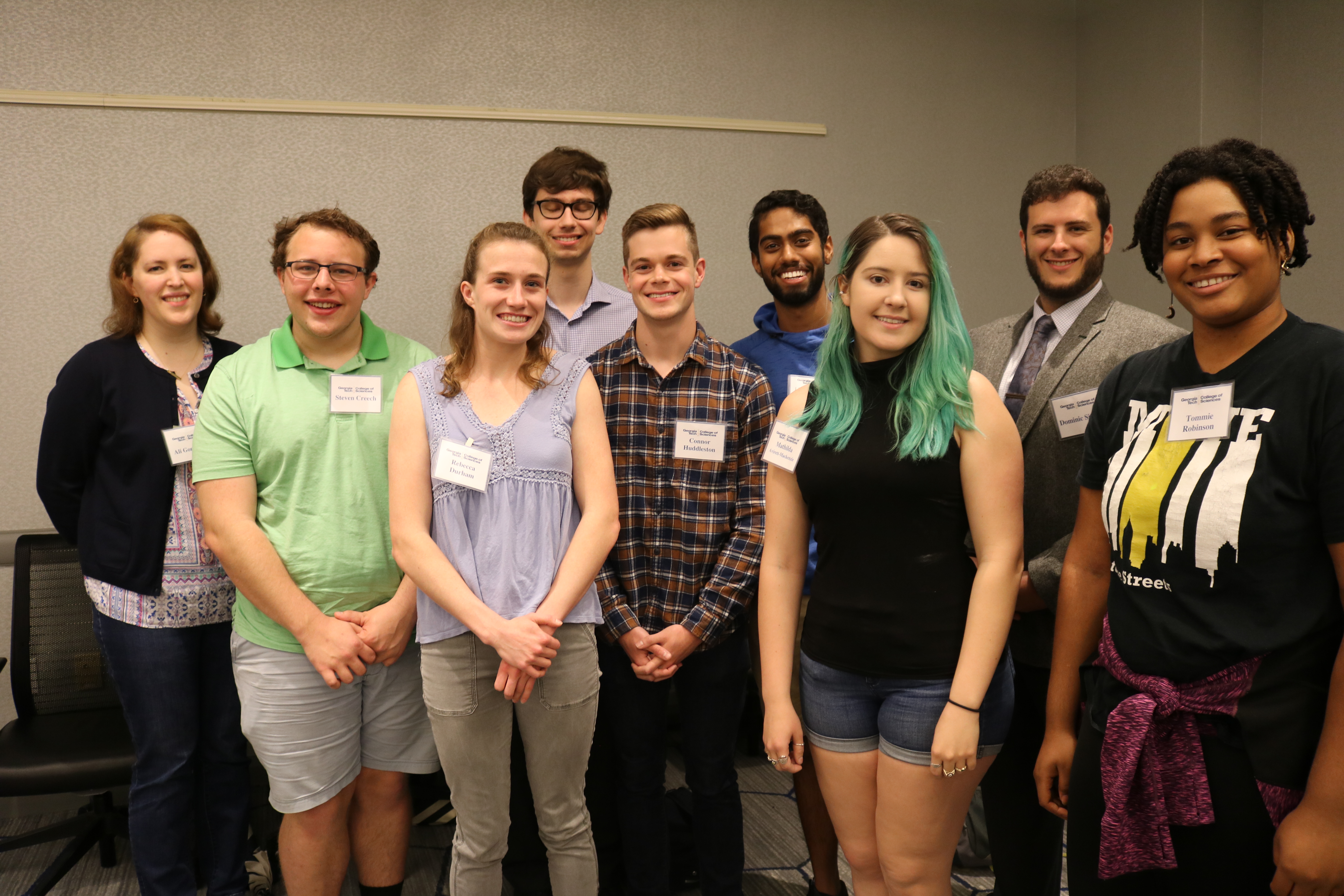 College of Sciences majors recognized for academic excellence
Georgia Tech and the College of Sciences celebrated 10 students for excellent academic performance during Georgia Tech's 2019 Student Honors Celebration, on April 16, 2019, and the College of Sciences Spring 2019 Advisory Board meeting, on April 18, 2019.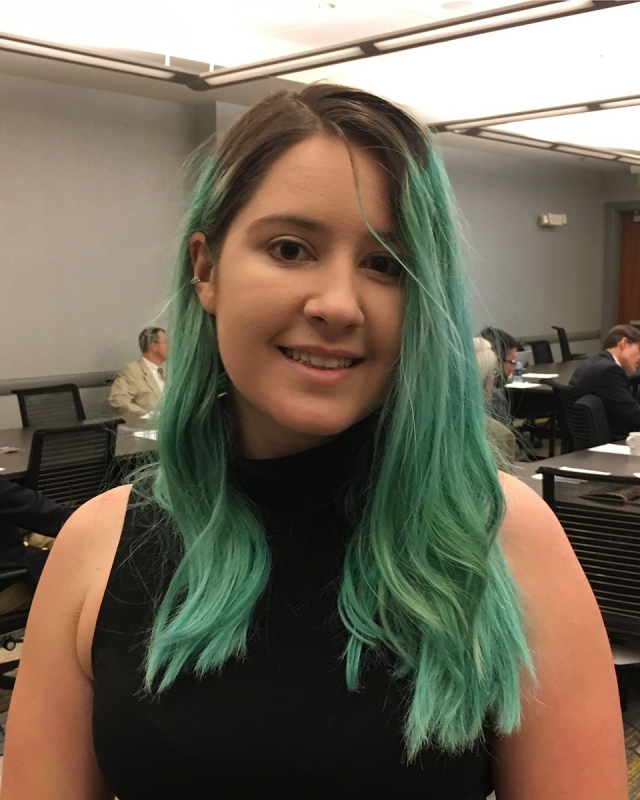 Mathilda Avirett-Mackenzie is the recipient of the A. Joyce Nickelson and John C. Sutherland Prize. The award goes to a top student studying at the intersection of physics and mathematics.

Growing up in Atlanta, Avirett-Mackenzie attended Atlanta Girls' School. She graduated from Georgia Tech in May 2019 with a B.S. in Physics and a B.S. in Mathematics.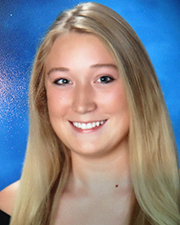 Katherine Roberts has been selected for the Cynthia L. Bossart and James Efron Scholarship. Established by alumna Cynthia Bossart and her husband, James Efron, the scholarship recognizes high academic achievement by a College of Sciences student who is not a Georgia resident.
Roberts is a third-year biology major. She hails from Black Mountain, North Carolina.
Doctoral students Alli Gombolay and Dominic Sirianni are the recipients of the Larry S. O'Hara Fellowship. Established by alumnus Larry S. O'Hara, this award is presented to the top doctoral students in the College of Sciences.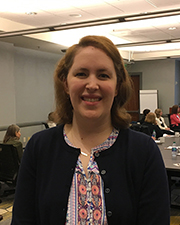 Alli Gombolay is studying for a Ph.D. in Bioinformatics in the School of Biological Sciences. She earned a B.S. in Biology with a minor in Spanish from Georgia Tech in 2013 and a Master of Public Health degree in Epidemiology from Emory University in 2015.
In the lab of Francesca Storici, Gombolay is applying bioinformatics methods to map and profile the incorporation of RNA in DNA. With Storici and Fred Vannberg, she recently developed Ribose-Map, bioinformatics toolkit to effectively analyze high-throughput sequencing data.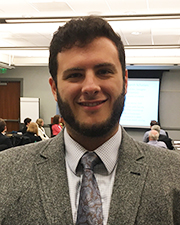 Dominic Sirianni came to Georgia Tech with B.S. degrees in Mathematics and in Chemistry, earned in 2015 from the Edinboro University of Pennsylvania. He is pursuing a Ph.D. under the supervision of David Sherrill, in the School of Chemistry and Biochemistry.
Sirianni's research interests are ab initio force field development, ab initio drug design, and noncovalent interactions in biochemical systems.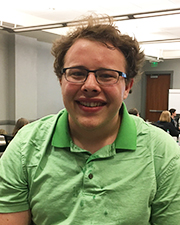 Steven Creech is the recipient of the Mehta Phingbodhipakkiya Undergraduate Memorial Scholarship. Creech is a third-year mathematics major, with a concentration in pure mathematics. From Cumming, Georgia, he attended North Forsyth High School.
The scholarship was established by Maranee Phing to honor her father, his love for physics, and the great sacrifices he made to ensure that she would have the finest education. The award is given to a junior or senior in the College of Sciences, based on academic merit.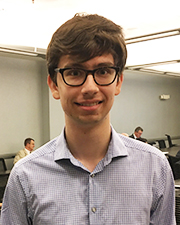 The Roger M. Wartell, Ph.D., and Stephen E. Brosette, M.D., Ph.D. Award for Multidisciplinary Studies in Biology, Physics, and Mathematics goes to Daniel Gurevich, a third-year triple major in mathematics, physics, and industrial and systems engineering. A native of Marietta, Georgia, Gurevich was homeschooled. He is also an internationally ranked chess player.
This award is given to an undergraduate student with demonstrated accomplishments at the interface of biology and either physics or mathematics. It was established by a gift from alumnus Stephen Brosette in recognition of the contributions to Georgia Tech of biology professor Roger Wartell, who served as chair of the School of Biology from 1990 to 2004.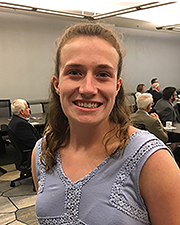 Rebecca Durham is the recipient of the Virginia C. and Herschel V. Clanton Jr. Scholarship. Durham is a third-year biochemistry major on the pre-health track, with a minor in biology. Hailing from Alpharetta, Georgia, she attended Alpharetta High School. She expects to graduate in fall 2019.
The award was established by alumnus Herschel V. Clanton Jr. to honor his wife, Virginia. It is presented to a junior in the College of Sciences who has demonstrated outstanding academic achievement and plans to continue in the medical field.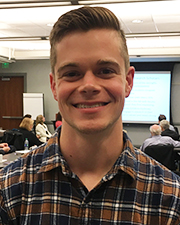 Connor Huddleston is the recipient of the Robert A. Pierotti Memorial Scholarship. This award honors Robert A. Pierotti, former dean of and founder of the Center for Education Integrating Science, Mathematics, and Computing. The scholarship is given to a College of Sciences student who has excelled in both academics and research.
Huddleston is a biochemistry major with a pre-health concentration and minors in French and Biology. Raised in Tucker, Georgia, he attended St. Pius X Catholic High School. After he graduates in May 2019, Huddleston heads to medical school at New York University School of Medicine.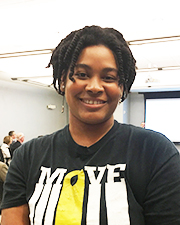 Tommie Robinson is the recipient of the Ralph Gretzinger Undergraduate Initiation Award, which supports early involvement in research. It was made possible through a gift from alumnus Ralph Gretzinger.
Growing up in Jonesboro, Georgia, Robinson attended Jonesboro High School She is now a second-year physics major. She does research with Daniel Goldman, in the School of Physics. She is working on a robot with flagella-like limbs to study how flagellate organisms move in liquid.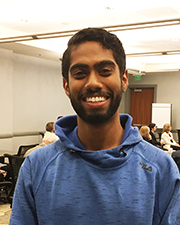 Kenneth Williams was selected for the College of Sciences Undergraduate Research Award, funded by the Georgia Tech Undergraduate Research Office. Williams is a fourth-year double major in in biology and biochemistry. From Lawrenceville, Georgia, Williams attended Collins Hill High School.
Williams does research with Brian Hammer, in the School of Biological Sciences. studying gene clusters in cholera bacteria that could be used for interbacterial competition.