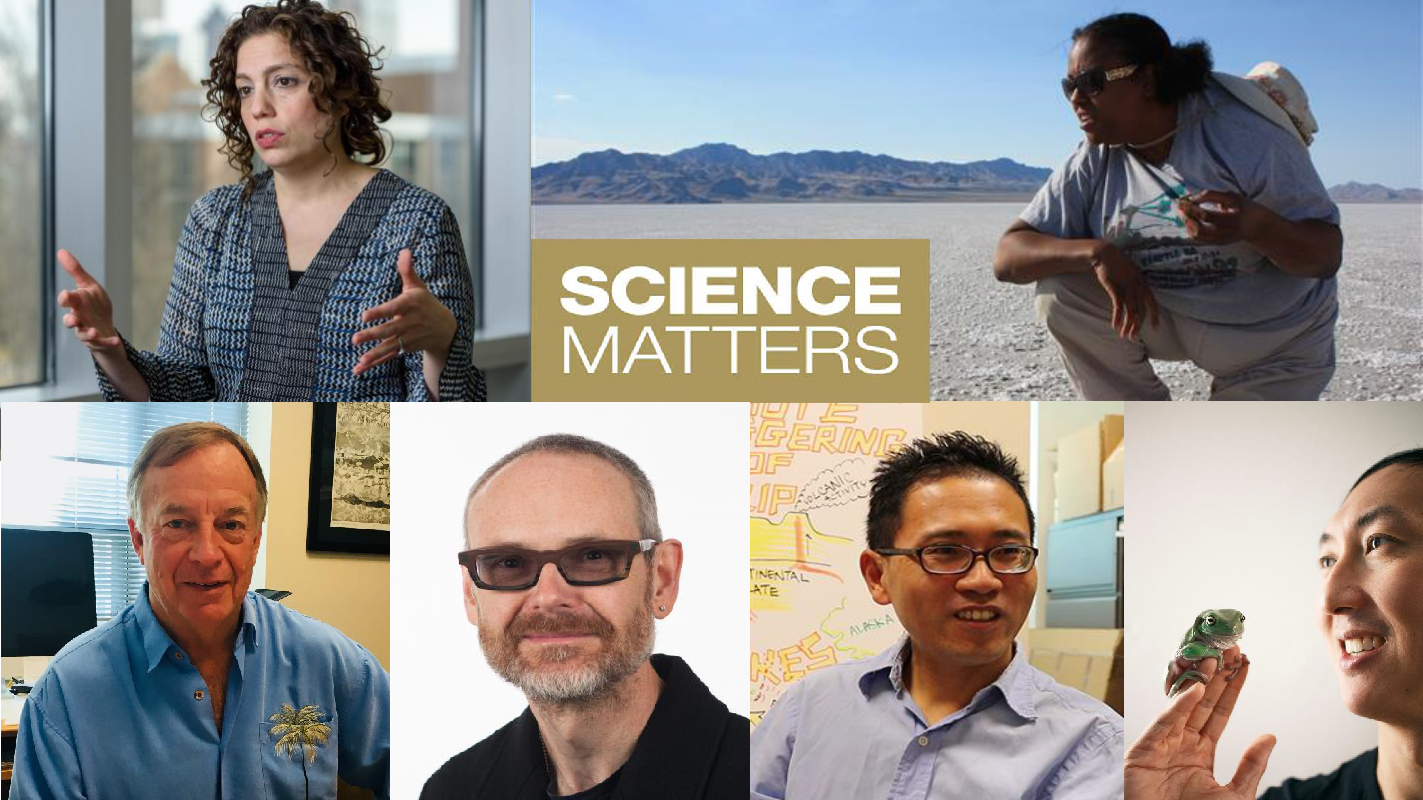 For your binge-listening pleasure
What is earthquake "music"? Can coral reefs devastated by climate change be saved? Does science support the supposed benefits of meditation?
ScienceMatters, the podcast of the College of Sciences, brings more tales of curiosity and discovery. Season 2 is now live at sciencematters.gatech.edu.
All episodes are available for instant listening. However, the ScienceMatters quizzes will follow the episode order. Follow the College of Sciences on Facebook and Twitter (@GT_Sciences, #sciencematters) to find quiz questions and meet winners.
Stars of Season 2
Season 2 features five of the College of Sciences' award-winning faculty and one of its enterprising postdoctoral researchers.
When the Earth's tectonic plates collide and slide, School of Earth and Atmospheric Sciences Professor Zhigang Peng takes data from seismic sensors and creates "earthquake music." The results can help scientists learn more about what goes on beneath our planet's crust.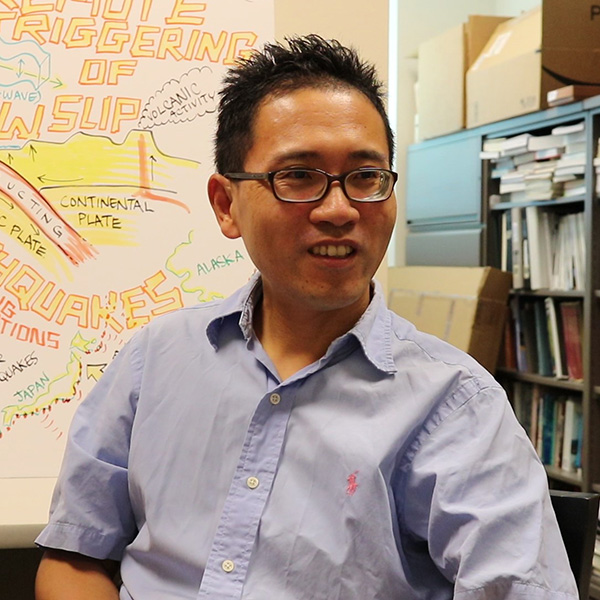 There's more to meditation than chanting ooommmmm in your favorite yoga studio. Practitioners claim the benefits include better mental and physical health. Do the data back those claims? School of Psychology Professor Paul Verhaeghen examines the science behind meditation.

Glaucoma usually affects older people, but a form of the eye disease can strike younger patients, including children. That keeps School of Chemistry and Biochemistry Professor Raquel Lieberman hard at work studying wayward proteins that may hold the key to new treatments for the second-leading cause of blindness.

One of the top algae scientists in the world, award-winning School of Biological Sciences Professor Mark Hay, examines the mortal peril facing the world's coral reefs in a two-part episode. The first part gives a grim prognosis. But the second part offers hope that the coral reefs could heal themselves – if given the chance.

With incessant curiosity, David Hu discovers physics among water-walking geckos, bridge-building ant, and urinating zoo animals. Hu, an associate professor in the School of Biological Sciences and the School of Physics, has a joint appointment with the George W. Woodruff School of Mechanical Engineering. This conversation is an edited excerpt from the Uncommon Engineer podcast. Our thanks to Steven McLaughlin, podcast host and dean of the College of Engineering.

Kennda Lynch studies ancient lakes on Earth that serve as stand-ins for Mars' formerly flooded craters. The School of Earth and Atmospheric Sciences postdoctoral researcher helps NASA look for potential landing sites on the Red Planet.