ScienceMatters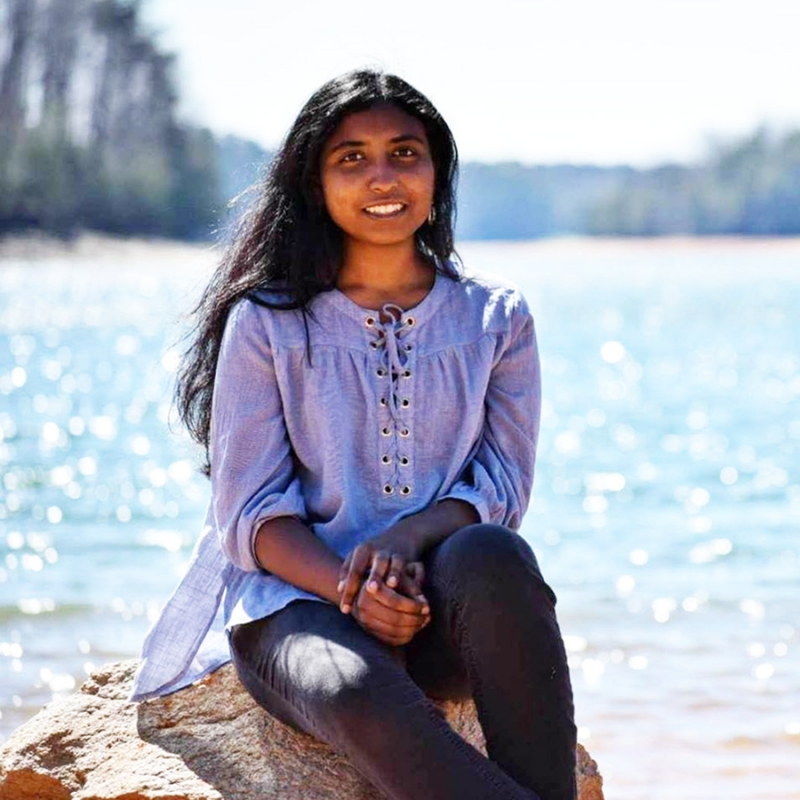 Congratulations, Hemaa Selvakumar
Our Quiz 2 Winner
Hemaa Selvakumar is a fourth-year Ph.D. student working with Jennifer Curtis in the School of Physics and Joshua Weitz in the School of Biological Sciences. She studies the dynamics of bacterial communities, specifically the spatial and temporal dynamics of phage-biofilm interactions.

Hemaa hails from Chennai, in the state of Tamil Nadu, in India. She listens to podcasts while working in the lab. "ScienceMatters is a great way to learn about research around campus," she says.

As quiz winner, Hemaa will take home our popular periodic table T-shirt and our exclusive ScienceMatters business card holder, pen, and note pads.


Join the weekly quiz for a chance to win fabulous prizes.
According to Episode 3, Helping Glaucoma Patients, For what journal does Raquel Lieberman serve as academic editor?

Because of spring break, the deadline is extended. Submit answers HERE by March 26 for a chance to win an exclusive ScienceMatters gift. Winners will be announced as soon as we reach them.