The College of Sciences had abundant reasons to celebrate in 2019. It started the year by honoring a 150-year-old icon that remains relevant in labs and classrooms.
The United Nations designated 2019 as the International Year of the Periodic Table of Chemical Elements (IYPTCE.) Developed by Dimitri Mendeleev in 1869, this table of elements, arranged by atomic weight and electron structure, still serves as a useful guide to predict likely reactions of chemical elements.
The College of Sciences' reaction? It staged a year-long periodic table party and invited everyone in Georgia Tech and beyond.
Throughout 2019, the College hosted celebratory activities. These included lectures and events such as Halloween in June and the Georgia Tech Scavenger Hunt for Chemical Elements. Festivities culminated in Astounding Elements, an exhibit about real and make-believe elements in pop culture.
Many other things happened in 2019. Here is a sampling.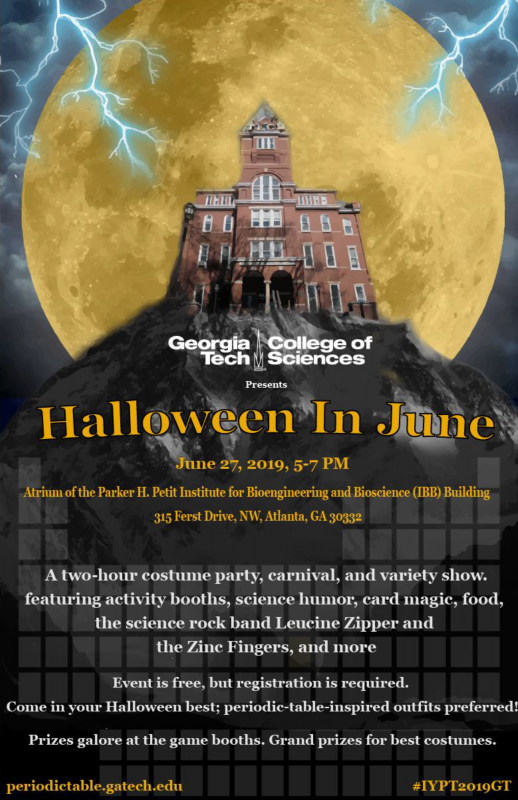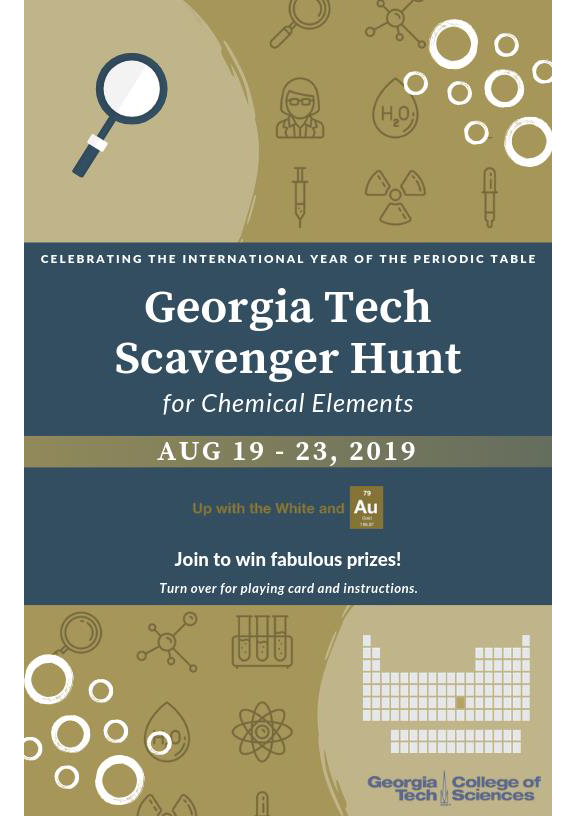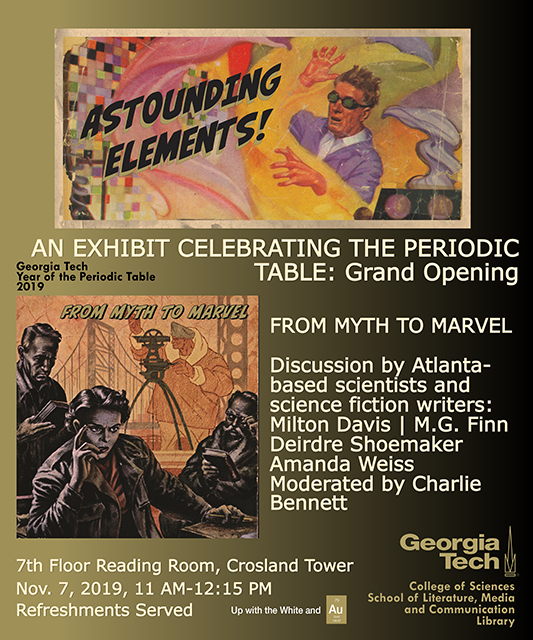 We began 2019 with…
January: The elements of a great basketball rivalry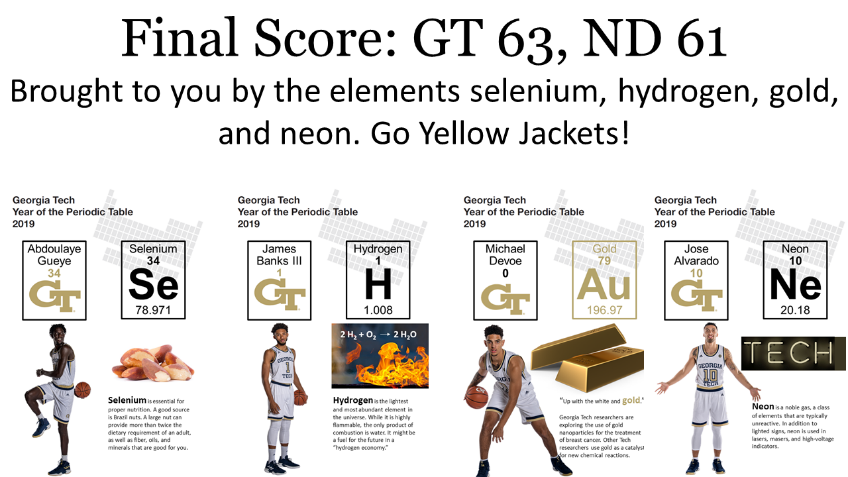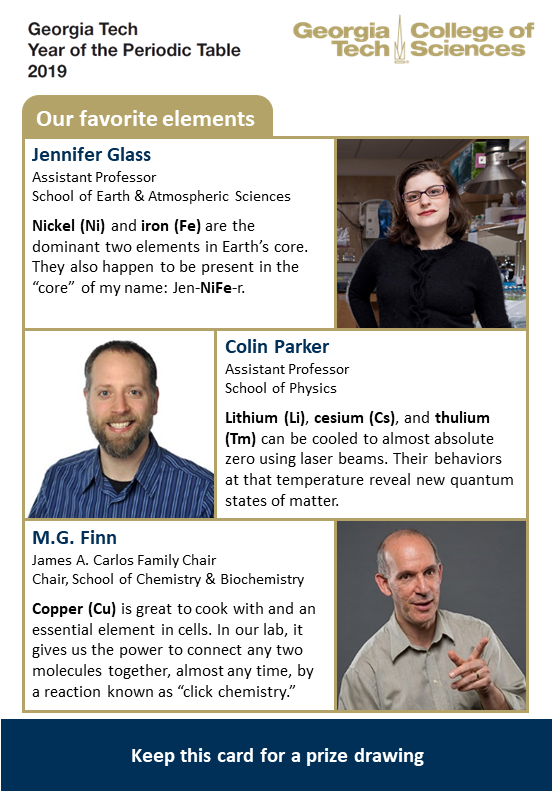 The Georgia Tech vs. Notre Dame basketball game offered a huge stage to commence IYPTCE festivities, in partnership with the Georgia Tech Athletics. The event featured "trading cards" with Tech players' photos on one side, partnered with the element matching their team number. The other side of the card showed College of Sciences faculty with their favorite elements.
Some cards were marked to win College of Sciences swag, including periodic table t-shirts and beaker mugs designed by Institute Communications. The Yellow Jackets won!
On the research front, researchers have always wondered how the helices of DNA and RNA came to be. A study from the lab of Nicholas Hud, Regents Professor in the School of Chemistry and Biochemistry, suggest that those spirals may have evolved with relative ease from RNA's ancestors.

February: Cobb warns Congress on climate change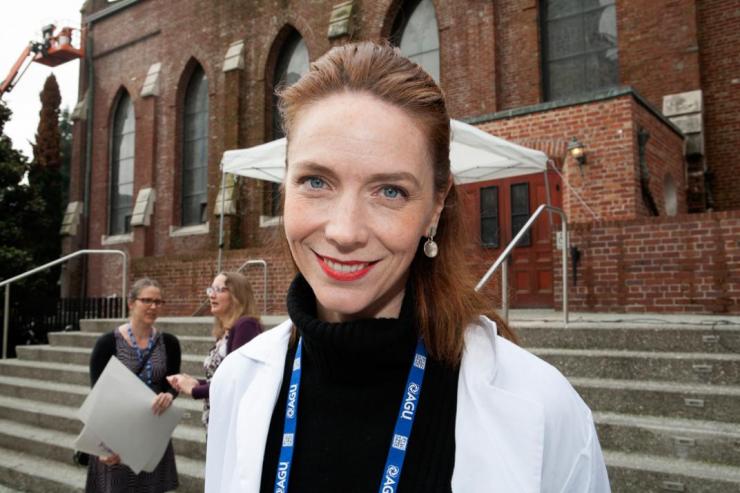 School of Earth and Atmospheric Sciences Professor Kim Cobb is an oft-quoted expert on climate change. In February, she brought her expertise to Capitol Hill, testifying before the House Natural Resources Committee on what communities and governments must start doing to mitigate the damage caused by rising temperatures.
Meanwhile, a team led by physics professor Dan Goldman published findings with implications for robots and autonomous vehicles. They found that how snakes slither around obstacles in complex terrains mirrors how light waves act when split into beams. The team thinks future snakelike robots could bend and twist themselves into disaster sites to help first responders.
Also in February, it was announced that Konstantin Tikhomirov, assistant professor in the School of Mathematics, received a research fellowship from the Alfred P. Sloan Foundation. The fellowships, awarded yearly since 1955, honor early-career scholars whose achievements mark them as among the most promising researchers in their fields. Tikhomirov's research is at the intersection of asymptotic geometric analysis and random matrix theory.

March: NASA postdocs set up shop at Georgia Tech
Once only a dream, a vibrant Georgia Tech astrobiology community has become reality. The community has leveraged Georgia Tech's strong ties with NASA. The space agency's program for postdoctoral students focusing on astrobiology and space science is one of the most prized positions for young scientists. By March 2019, Georgia Tech was proudly hosting six NASA postdocs.

Also in March, Georgia Tech physicists led by Flavio Fenton used consumer electronics to study abnormal heart rhythms. The team reconfigured computer chips designed for video games and software to enable the study of deadly heart arrhythmias using easily accessible devices. This advance could allow health professionals to use smartphones to diagnose abnormal heart rhythms.
April: Meet the College of Sciences' new dean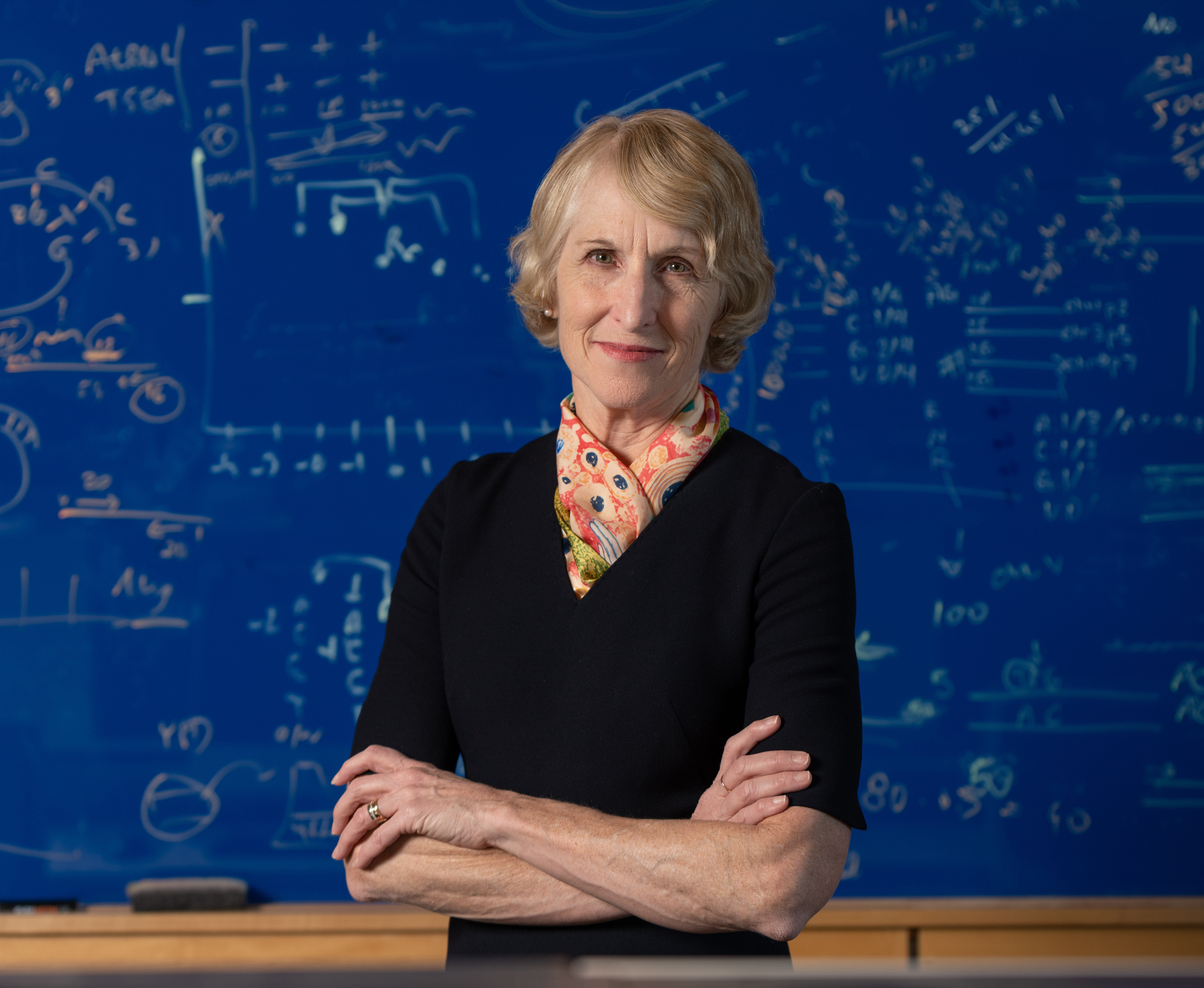 The new dean of the College of Sciences feels just as much at home taking scientific readings in the middle of the chilly North Atlantic, as she does performing administrative duties in her Tech Tower office. Susan Lozier, a physical oceanographer and president-elect of the American Geophysical Union, accepted her position in April. She's continuing her research into the ocean's "global conveyor belt," which she explains in this ScienceMatters podcast.
Meanwhile, a team led by John Reynolds in the School of Chemistry and Biochemistry achieved a key advance in materials science. They've developed crystal-clear materials that can turn into a wide range of vibrant colors and then back to clear again. The implications are many, from more energy-efficient windows to better military camouflage and helmet visors.

May: Neuroscience trailblazers turn their tassels
When the B.S. in Neuroscience Program was launched in 2017, people thought it would attract 25-50 students initially. Instead almost 200 enrolled. Two years later, the program has produced its first graduates, many of whom will pursue health-related careers. As one of the graduates put it, "Neuroscience helped me hack the brain."

Meanwhile, various researchers including Sam Brown in the School of Biological Sciences were trying to hack bacteria – especially those resistant to antibiotics. Their study showed that targeted applications of drugs made ineffective by resistance, when combined with other health strategies, can help physicians overcome antibiotic resistance.

June: Georgia Tech researcher digs up problems with peatlands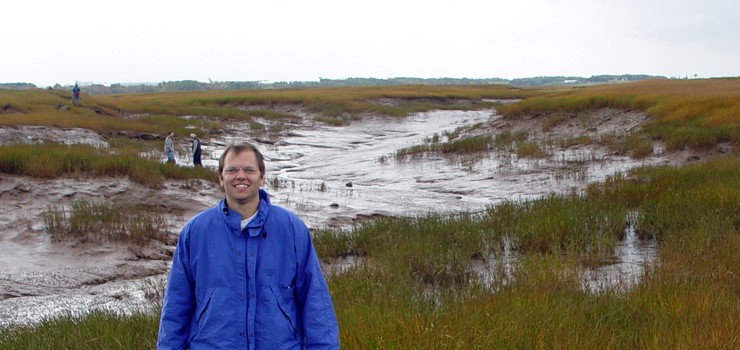 Georgia Tech has some of the world's top researchers on climate change. Among them is Joel Kostka, professor in the Schools of Earth and Atmospheric Sciences and of Biological Sciences. He haunts the soggy peatlands of northern Minnesota to study the effect of warming temperatures on microbial communities. In June, he reported a drop in microbial diversity in peat bogs due to climate change.
July: Who's really behind the wheel?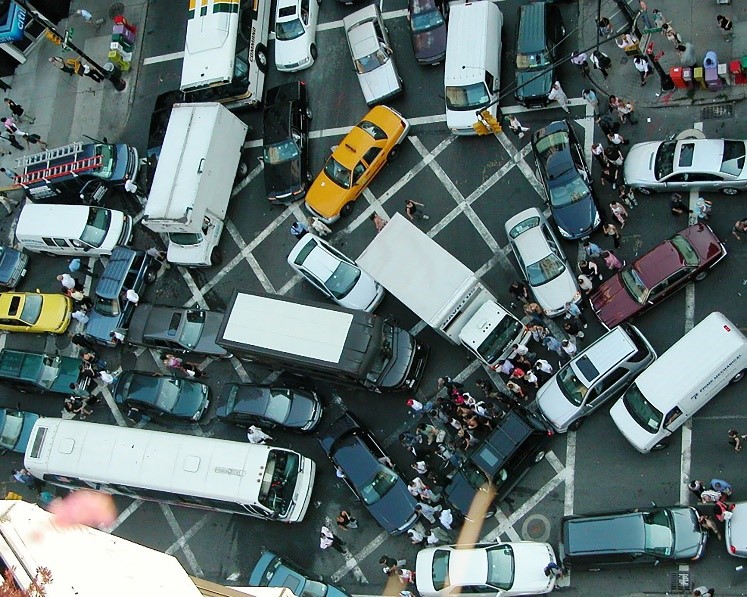 This Georgia Tech study captured the attention of mainstream media. And why not? Co-authored by physicist Peter Yunker, it painted an apocalyptic portrait of internet-connected vehicles held hostage by hackers. The scenario is right out of a Christopher Nolan movie, as Yunker and others depicted large cities brought to a standstill by bad guys using any web connection to sneak into your car.

August: Georgia Tech shows off space science for NASA's Bridenstine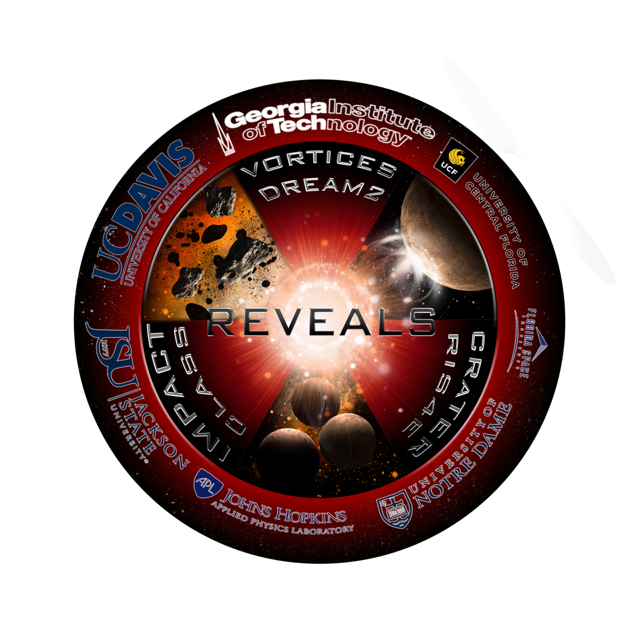 In the week when Americans celebrated the 50th anniversary of Apollo 11's moon landing, Georgia Tech hosted NASA Administrator Jim Bridenstine. The moon was very much on Bridenstine's mind as he toured the REVEALS (Radiation Effects on Volatiles and Exploration of Asteroids and Lunar Surfaces) Lab, run by Thomas Orlando, professor in the Schools of Chemistry and Biochemistry and of Physics. REVEALS is working on ways to use lunar or asteroid resources to produce water and shelter.

From left: Georgia Congressman Tom Graves, NASA Administrator Jim Bridenstine, School of Chemistry and Biochemistry Professor Thom Orlando, and postdoctoral researcher Zach Seibers in the REVEALS lab on July 31 (Photo by Renay San Miguel)
In other research news, studies by School of Psychology researchers Thackery Brown and Qiliang He confirmed that hexagonal grids of brain activity in rats navigating open environments also exist in human brains. The results have implications for training in spatial navigation and early detection of diseases that manifest in spatial confusion, such as Alzheimer's.

September: Cubed poop proves Hu's not a square
What is it like to work with David Hu? Maybe it's BYOHS: Bring Your Own Hazmat Suit. Hu, who has appointments in the Schools of Biological Sciences and of Physics, is curious about animal locomotion and fluid dynamics. He studies how lizards walk on water, urination rates of mammals, and cubed poop of wombats. That last study won Hu his second Ig Nobel Prize, a tongue-in-cheek Nobel Prize imitation celebrating research that "makes people laugh, and then think."


October: How fish help fight for coral reefs

Mark Hay, the Regents Professor and Harry and Linda Teasley Chair in Georgia Tech's School of Biological Sciences, has seen much climate-caused coral reef disasters in nearly 40 years of ocean research. Yet he delivers reasons for hope, as in this study suggesting that a few of the "potions" corals excrete – with help from microbes – can help repair damaged reefs.


November: Where's vibranium on the periodic table?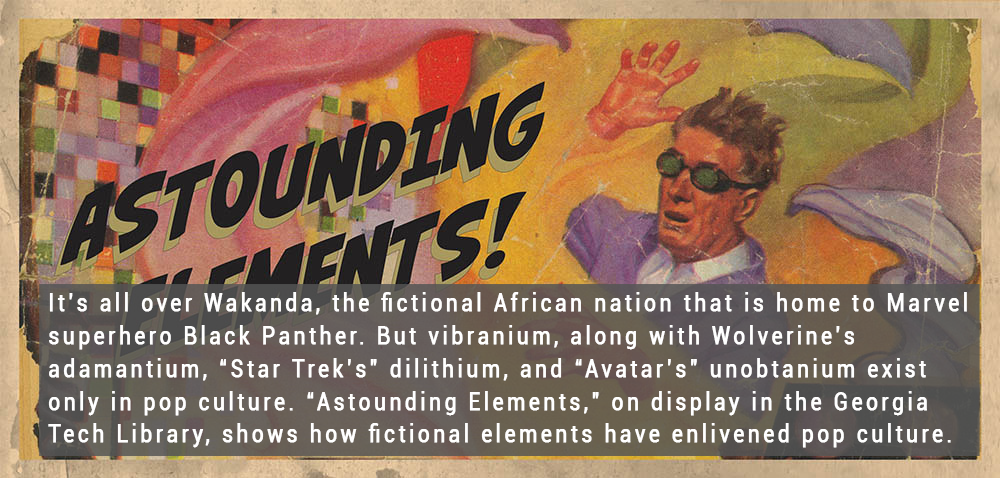 November also brought two studies on the cosmos from the School of Physics: A research team including Deirdre Shoemaker and Karan Jani may have found a way to detect previously undetected intermediate-size black holes. Separately, Gongjie Li and Billy Quarles found that some exoplanets with double-star systems share the same kind of axis tilts as Earth's, which means stable climates, and perhaps life.

December: Favorite Element videos culminate with terbium
Every month in 2019, College of Sciences faculty, researchers, students, and staff went on camera to describe their favorite elements. Through this series, we learned, among others,
For December, Henry "Pete" La Pierre, assistant professor in the School of Chemistry and Biochemistry, sings the praises of terbium (Tb).
As we wrap up 2019 and IYPTCE, we extend warm wishes for a happy and festive holiday season.
CREDITS
Editor: A. Maureen Rouhi
Writer: Renay San Miguel
Design: Jeff Lowe